A HISTORY OF FUN, BIKES, AND GIVING BACK TO THE COMMUNITY
BIKES, bLUES, & BBQ TODAY
The first Bikes, Blues, & BBQ rally was held in the year 2000 with just over 300 riders. Today, Bikes, Blues & BBQ is the largest motorcycle rally in the United States benefiting local charities. Last year, it was estimated that over 400,000 people attended the rally from all 50 states and many other countries.

Bikes, Blues, & BBQ also benefits the local economy. According to a 2013 study conducted by the University of Arkansas Center for Business and Economic Research, an estimated $69-80 million economic impact was generated to Arkansas during the Bikes, Blues & BBQ rally week.
THE BEGINNING OF A TRADITION
The notion for Bikes, Blues, & BBQ began over 20 years ago when Richard Watson, then Fayetteville's Police Chief, bought his first Harley. At that time he started attending many of the major motorcycle rallies throughout the United States.

While doing so, he saw the economic potential of hosting a rally in Northwest Arkansas. Not only would a motorcycle rally benefit the entire area, but it would also provide some of the most beautiful motorcycle riding in the country. Northwest Arkansas is ideally suited for a rally since it is located in the heart of the Ozark Mountains.

The original rally founders, Watson, Steve Ward (President of the Fayetteville Chamber of Commerce) and Neal Crawford (owner of Jose's Mexican Restaurant), talked about the idea of starting a rally for about six years. During that time Bike Night at Jose's was begun to give motorcycle enthusiasts an opportunity to come together and to determine how interested people would be in hosting a rally in Fayetteville.

Due to the success of Bike Night at Jose's and overwhelming enthusiasm from local bikers and businesses, Ward presented the rally idea to the Chamber of Commerce Board of Directors as a potential project for the city of Fayetteville.

After careful review and positive feedback from the community, the Chamber voted to host an annual motorcycle rally in the city of Fayetteville.
RALLY WITHA PURPOSE
From the very beginning, the founders realized that although the three festival components — bikes, blues, and barbeque — would be enough to put on a great event, so much more was possible. They wanted to hold Bikes, Blues, & BBQ to a higher standard and give it a greater purpose.
First, they decided that the rally had to be an event where everyone was welcome, including children, so it had to be family friendly.
Second, the rally needed to give back to the community. Not only would the rally boost the economy, but the founders also felt the rally should donate the profits raised by the event to local charities.
Third, the founders felt one last thing was needed to complete the rally festivities — a poker run dedicated to charity. Kathy Johnson, working with Meals on Wheels at the time, was contacted to see if she would be interested in hosting the poker run during the motorcycle rally. She agreed and did an amazing job establishing one of Bikes, Blues & BBQ's finest events. The Poker Run is now hosted by the Fire Fighters Association, and over 1,200 bikes participate.
Between the first and second year, the founders determined that the best way for Bikes, Blues, & BBQ to give to charity was to become a non-profit 501(c)(3) corporation, and to vote in a Board of Directors to help govern the event. The original board members were Richard Watson, Ken Mourton, Neal Crawford, Denny Tune, Charlie Goforth, Bill Ramsey, and Buddy Ledford.
Since 2000, Bikes, Blues & BBQ has generated over $3 million for local non-profits.
If you are a 501(c)3 non-profit organization located in Northwest Arkansas, please click on the link below for information regarding submitting a funding request to Bikes, Blues and BBQ.
THE NAME

During the organizing stage, Watson decided that the event needed a proper name. Someone suggested the word bikes be in the title, and another person pointed out that most rallies have blues artists, and another mentioned that barbeque should be added to the mix, thus christening our beloved rally as Bikes, Blues & BBQ.
A SPIRIT OF GIVING BACK

Bikes, Blues, & BBQ is a non-profit 501(c)(3) organization and has donated over $3,000,000 to local charities since 2000. Bikes, Blues, & BBQ is also a recipient of the Arkansas State Tourism 2008 Henry Award for Special Achievement. The Henry Awards honor individuals and organizations that have made important contributions to the state's tourism industry in the preceding year.
ABOUt
Bikes, Blues and BBQ is the largest charitable motorcycle rally in the U.S. Bikes, Blues and BBQ raised an astounding $250,000 during the 2019 rally, and over $3 million since the first rally in 2000. We pride ourselves in giving back to the Northwest Arkansas (NWA) area, and in 2019 we had the privilege of giving back to twenty-two local businesses/organizations in NWA. We are embarking on a grant-recipient spotlight tour to show you all the operations and behind the scenes of the organizations and businesses we work with. Our goal is to shine a light on these incredible organizations and share with you all the reasons we continue to exist as the nation's largest charitable motorcycle rally.


Meet some of the local charities below.
Open Avenues
Open Avenues is one of the 22 businesses/organizations that received a grant from the 2019 Bikes, Blues and BBQ rally. Open Avenue's mission is to provide opportunities to adults with disabilities by facilitating personal growth and attainment of vocational goals. They exist with the vision that all people with disabilities are respected for their unique contributions to the community. Open Avenues' vision and mission are inspired by these four values; Regard for each individual, resolute in our commitment, dignity of meaningful work, knowing and doing what's right.
Open Avenues is a safe space for so many. We had the pleasure of touring their facility and meeting some of the members and workers at Open Avenues. While visiting we saw that this organization works with other companies in NWA. Some of the companies have been working with Open Avenues since the very beginning. They get their work from the 21 businesses and industrial partners who outsource work to Open Avenues. In their work center they strive to find employment that matches each person's interests and abilities. Practical, hands-on, real work experience that includes production and attendance goals while you earn a paycheck.
Open Avenues offers the industrial community of Northwest Arkansas an alternative work force for their off-line production needs. The employees can begin working at Open Avenues at the age of 25. We learned that one employee has been with the organization for over 40 years! Within the Open Avenues work center they are currently employing about 100 adults with disabilities.
They are using the grant from Bikes, Blues and BBQ to fund busses for the employees at Open Avenues that do not have a means of transportation. Kelly Sampson said that without the buses, Open Avenues could not operate due to so many employees depending on the transportation to get to and from work.
For more information about Open Avenues, click the following link:
http://openavenues.org/
Boys & Girls Club

The Donald W. Reynolds Boys & Girls Club is one of the many businesses/organizations that received a grant from the 2019 Bikes, Blues and BBQ rally. The Fayetteville Boys & Girls Club is a safe place for many kids, residents, and families of the area- 10,000 community members per year, to be exact. They provide a plethora of activities, projects, and educational opportunities at this location. The Boys & Girls Club works to instill respect, responsibility, empowerment, high self-esteem, and integrity in their members.

Our team was able to visit the DWR Boys & Girls Club and see the organization in operation. During our visit, most of the youth were just getting out of school. The building was full of energy as all the students rolled in and began partaking in all the after-school programs and activities.

The Boys and Girls Club is using their grant to fund some of the Youth Development Programs (YDP). YDP provides children with nine different programs that they can participate in after school- ranging from education/career, character/leadership and health/life skills. It is enlightening to know that the money raised at Bikes, Blues and BBQ goes toward programs like YDP, that allow students to grow both educationally, independently and intellectually.

For more information about the Boys & Girls Club of Fayetteville, click the following link: http://www.fayettevillekids.org/
Operation Open Season

Operation Open Season is one the grant recipients from the 2019 Bikes, Blues and BBQ rally. At Operation Open Season they support state and local high school building programs while providing hunting and fishing opportunities for America's wounded heroes. Not only are these opportunities available in Arkansas, but thanks to Operation Open Season they are now available all over the country. OOS has opened over 120,000 acres for veterans to enjoy. On average, there are usually 35 veterans that are placed on the property.

The grant given to Operation Open Season goes to Fayetteville High, Har-Ber High, and Rogers High for their building programs. These high-school programs will allow the students to build blinds for future hunts in Arkansas.There are 30 schools in Arkansas that are currently building blinds or other veteran service projects. In addition, there are new schools joining the program in surrounding states, like Louisiana, Oklahoma, Tennessee, and Mississippi.

We had the pleasure of getting to visit the Har-Ber High School building program and listen to Scott West tell his story and elaborate on how Operation Open Season has impacted him personally. These testimonies from veterans indicate that these hunts give them a sense of purpose again, and the great relationships that are built have been very therapeutic as well. A lot of wounded veterans have been affected by this operation in positive ways. Whether it's a hunting or fishing trip, these heroes are able to get outside and enjoy time with friends, the landowners and staff from OOS.

For more information about Operation Open Season, click the following link: http://operationopenseason.com/

Children's Safety Center

For the past 23 years, the Children's Safety Center has been a safe space where abused children can seek and receive help. Their mission is to empower children to overcome abuse and begin to trust, hope, and heal. In 2018 alone, the CSC provided services to 838 children, conducted 763 forensic interviews, provided 92 forensic medical exams, provided on-site therapy for 154 new child clients, and conducted a total of 748 therapy sessions.

We love getting to work with such influential and loving organizations like Children's Safety Center. The grant they received from the 2019 rally goes toward their advocacy program and the forensic investigations.

There are close to 11,000 handprints along the walls. When a child comes through the CSC, he or she leaves an indelible handprint on the wall representing an emotional story of recovery. This powerful handprint has become the defining symbol of our mission as each handprint tells a story full of heart and hope for the future.

For more information about Children's Safety Center, click the following link: https://www.childrenssafetycenter.org/
Jackson L. Graves Foundation

Inspired by Jackson Lee Graves, the Jackson L. Graves Foundation was founded to improve the quality of life for neonatal and pediatric patients and families involved in critical care situations. Jackson was born eight weeks premature with an abdominal wall birth defect and spent four months and one week at Arkansas Children's Hospital in Little Rock, Arkansas before passing away on February 19, 2005. The foundation prides itself on improving family-centered care in the NICU environment. Their goal is to make the family's time at the hospital as comfortable and peaceful as possible. Their projects range from the most immediate needs of the patient's family members to neonatal nursing education to specialized hospital equipment.

The Jackson L. Graves Foundation received a grant from Bikes, Blues and BBQ from the 2019 rally. The foundation makes Christmas packs for some of the patients and their families during the holidays. Our grant was used to purchase some of the products for the Christmas packages. The products include items that the family genuinely needs and can help them as much as possible during their often long and expensive overnight stays in the NICU. This year the foundation made about 90 Christmas packages for families and patients during the holiday season.

For more information about the Jackson L. Graves Foundation, click the following link: https://www.jacksongraves.org/
CASA of NWA

Court Appointed Special Advocates of Northwest Arkansas (CASA of NWA) is an organization that provides volunteers who advocate for abused and neglected children in the region. They ensure that the children in foster care have a consistent voice, safe home and a promising future. In 2019, CASA of NWA has championed for 954 abused and neglected children- growing 13 percent since 2018. The vision of CASA of NWA is that every child in foster care has a skilled CASA of NWA champion (volunteer) by their side, and that vision has been filled thanks to all 373 CASA of NWA volunteers. Throughout 2019, CASA of NWA has supported 174 family reunifications, 113 adoptions, and 15 foster teens as they graduated high school or earned their GED.

CASA of NWA's volunteers serve children 0-20 year(s) old in Benton, Carroll, Washington and Madison county. Volunteers range from ages 21-70+ and have a retention rate of 79 percent. The grant that CASA of NWA received from the 2019 rally will allow a volunteer to advocate for a child for an entire year.

For more information about CASA of NWA, click the following link: https://www.nwacasa.org/


Other charities Bikes, Blues and BBQ works closely with...
Area Agency on Aging of NWA
Arkansas Children's Hospital
Arts Center of the Ozarks
Childcare Aware
Community Creative Center
Compassion Fayetteville
Elizabeth Richardson Center
Fayetteville High School Wrestling Booster Club
Fayetteville Public Education Foundation
Havenwood
Magdalene Serenity House
NWA Center for Sexual Assault
Peace at Home Family Shelter
Teen Challenge Ranch
Washington County Historical Society
Welcome Health of NWA
OUR TEAM
Leonard Graves - Director of Venue Operations
Leonard D. Graves is a native of Hope, Arkansas. Leonard attended Southern Arkansas University where he studied Mechanical Engineering until transferring to the University of Arkansas. Leonard recently retired from Fayetteville Police Department after serving this community for 21 years. Throughout his career in Law Enforcement, Leonard has been appointed to numerous special assignments that included a Special Deputy with the United States Marshal Service.
Leonard serves as Vice President of the Arkansas Fraternal Order of Police. Leonard oversees several committees in his role. Leonard also chairs the Scholarship Committee where he is responsible for awarding scholarships to officers' children. Leonard was responsible for the fundraising efforts of his local Lodge, Fayetteville Lodge #10.
Leonard serves as Basileus of the Upsilon Chi Chapter of Omega Psi Phi Fraternity Inc.
Leonard has been happily committed to his relationship with Marci Bottoms for 24 years. Leonard is the proud father of two beautiful children Mikayla (25) and Quincy (19) and his dog, Max.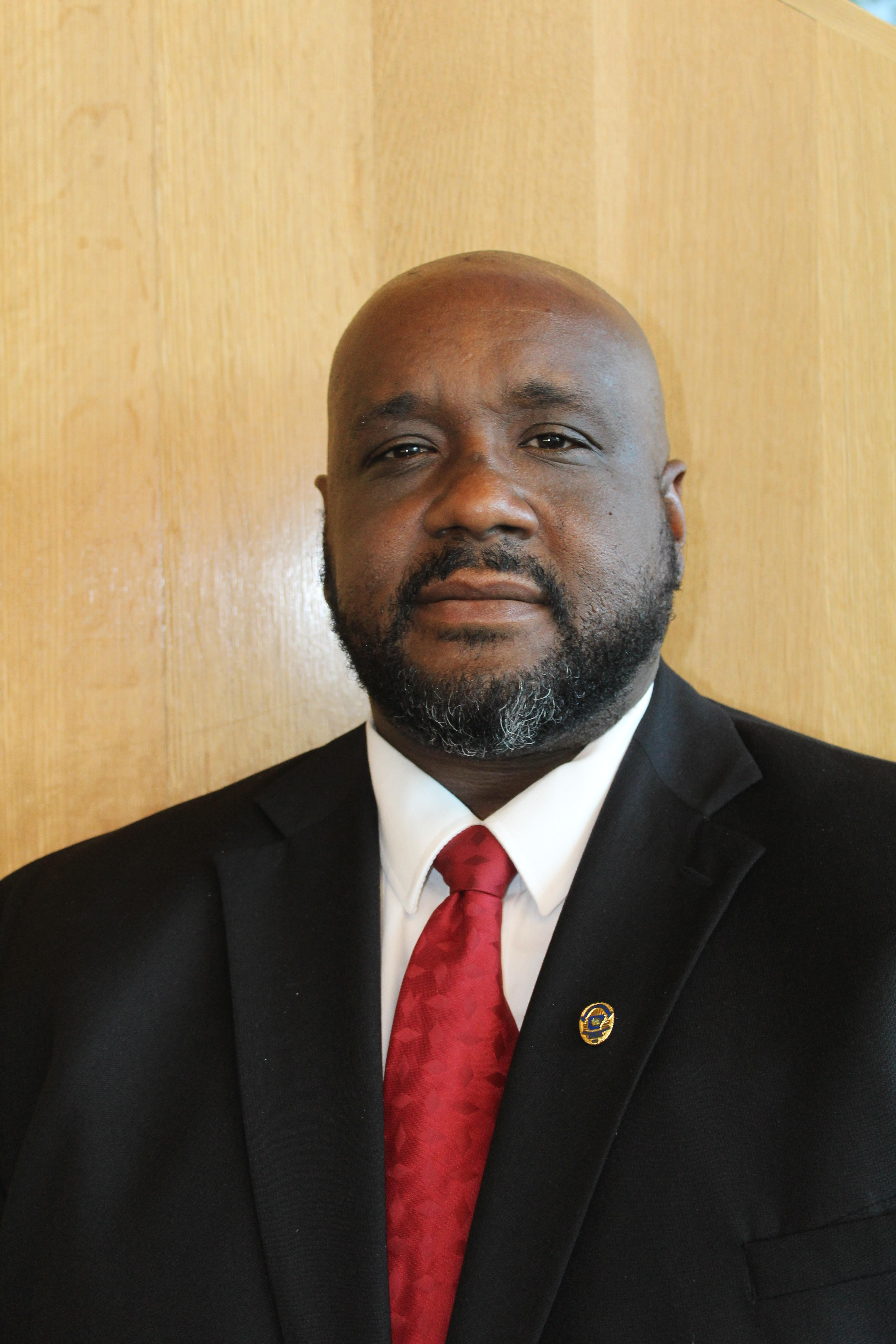 Lakyn Moren - Marketing Director
Lakyn Moren is a Mountain Home, AR native and moved to Northwest Arkansas five years ago where she fell in love with Fayetteville. She recently graduated from the University of Arkansas with a Bachelors of Arts in Journalism with emphasis on advertising and public relations, as well as a minor in marketing and logistics.

Before joining the Bikes, Blues and BBQ team, she gained marketing and advertising experience in the music/entertainment industry interning for George's Majestic Lounge, Faulkner Performing Arts Center, and Live Nation Entertainment in Dallas, Texas.

In her spare time, she enjoys attending concerts and festivals, being outside and soaking up all the Ozarks have to offer, and spending time with her cat, Florence. She is a self-proclaimed bookworm and insists that the book is always better.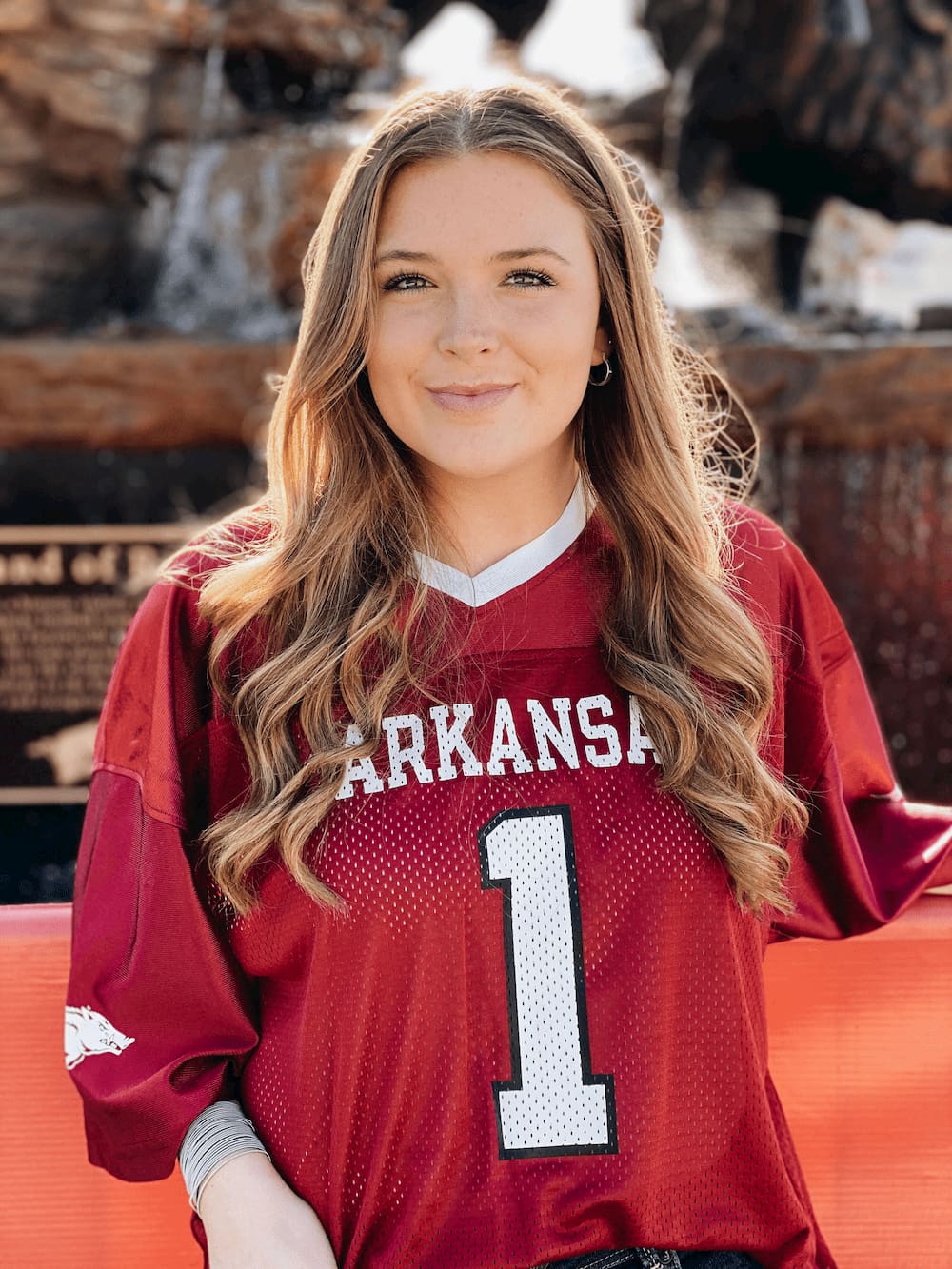 Josh Bryson - Assistant Director of Operations
Josh is a Northwest Arkansas native, born in Rogers and raised in Springdale. In high school, Josh stayed active in sports and competed in Future Business Leaders of America (FBLA). He attended Northwest Arkansas Community College before he began working for Bikes, Blues and BBQ. He has experience working in NWA and worked as a parking supervisor and did security at the Walmart AMP. Josh isn't new to the rally, he has worked behind the scenes several years in a row.