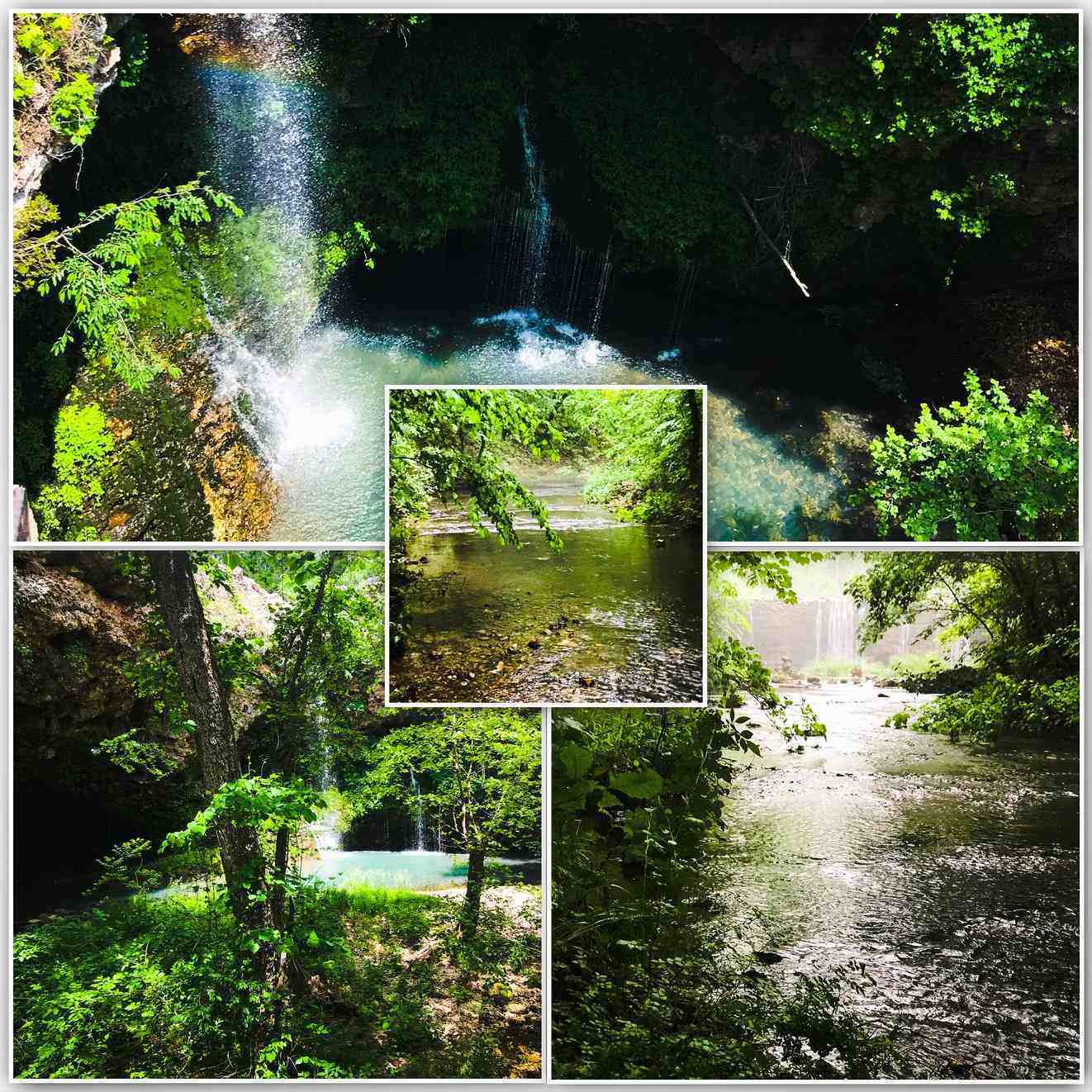 This weekend the family and I decided we needed to unplug and spend some time together. Because we only had a short window of time we decided to check out one of the local state parks. A quick internet search later and we had our weekend planned at Natural Falls State Park outside of West Siloam Springs, OK. It was not a bad drive from Fayetteville, only taking about 40 minutes in 5:00 traffic.
I had heard a lot about this park, but growing up in the area my wife and I had never gone. One of the fun facts of the park is portions of the move
Where the Red Fern Grows
was filmed inside the park. The park fully embraces this heritage with several references to the movie throughout the park. There are several miles of scenic hiking trails throughout the park, which was very well maintained.
Our first day we walked a couple of the shorter trails. With an eleven and three year old we felt it would be best to gauge their interest before taking off on one of the longer trails. The trail to Dripping Springs Falls was an easy, mostly paved, trail. It was fun seeing the kids enjoying themselves. Speaking of, the park has recently installed two separate sets of playground equipment.
The following day we decided to take a couple of the longer trails, the "Ghost Coon Trail" (a nod to
Where the Red Fern Grows
) and the "Bear Trail." The "Ghost Coon Trail" was a very easy walk, even with a 3 year old that wants to do everything himself. There wasn't a lot to see during the hike, outside of a couple small green snakes. The "Bear Trail" was a little more challenging because of the steeper grade. It is easy for adults to manage, but the three year old had a hard time getting his little legs high enough from time to time. At the bottom of "Bear Trail" there is a stream. If you cross the stream and walk back toward Dripping Springs Falls there is a dam and a small pond sized "lake." I saw a couple folks fishing, and one younger man was catching quite a few perch on a yellow rooster tail.
If you are looking for a scenic place to stay while visiting Bikes, Blues, and BBQ and you don't mind a little drive, you might check out Natural Falls State Park. It is also an easy ride with a pavilion and conference center with a full kitchen if you and a group just want to make a day trip. Natural Falls website is
here
.